Your home, without the hassle!
Solutions
One click does it all.
ido Homeowner Rep is your concierge service that provides innovative home solutions for you, the homeowner. We connect PREMIER homeowners to SUPERIOR contractors by eliminating the problems a homeowner faces when hiring a contractor. We aim to be the industry standard as a tool and resource for the homeowner. We have created and developed a user-friendly platform that engages and informs, providing you a stress-free solution to get your projects & repairs completed. ido Homeowner Rep is your reliable home expert forever by your side.
How It Works
1. Select Plan & Download our App
2. Submit Work Order
3. Review Contractor Options
4. Select Contractor & Accept Bid
Innovate For Ease
We take care of every aspect of the home maintenance process for homeowners.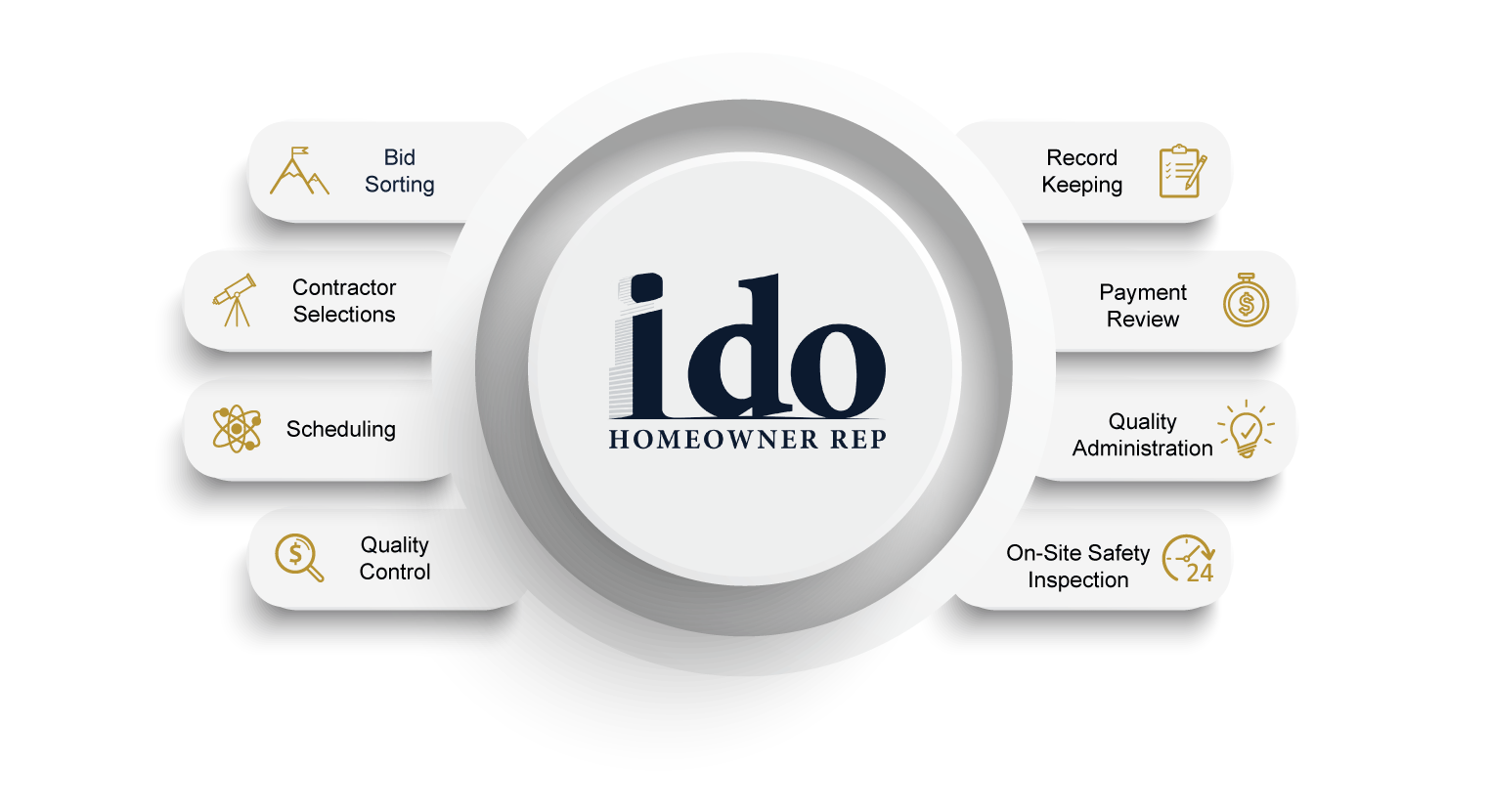 Exclusive Benefits
24/7 Support, Flexible Schedules and Managed Tasks.
Phone Support
Consultations or questions
regarding your project.
Scheduling
Flexibility when you
need it the most.
Track Your Projects
Peace of mind knowing
your project status.
OUR MISSION
Transform the home service industry with
 SUPERIOR SERVICE and QUALITY EXPERIENCE.