Connecting PREMIER Customers to SUPERIOR Contractors
i do, so you don't have to!
Your Concierge Service For All Your Home Maintenance Needs
Are home contractors causing you a headache? We are here to help!
i do, so you don't have to!
1-888-436-0026
At ido Homeowner Rep, we provide a stress-free solution by providing you with preferred contractors for your home projects and repairs — all within our SUPERIOR contractor network! Combined with our PREMIER service and expertise, we guarantee you will receive the best value. This is why ido Homeowner Rep makes the process simple by handling everything for you from hiring to completion.
Innovation & Lifestyle Driven
We take care of every aspect of the home maintenance process for homeowners.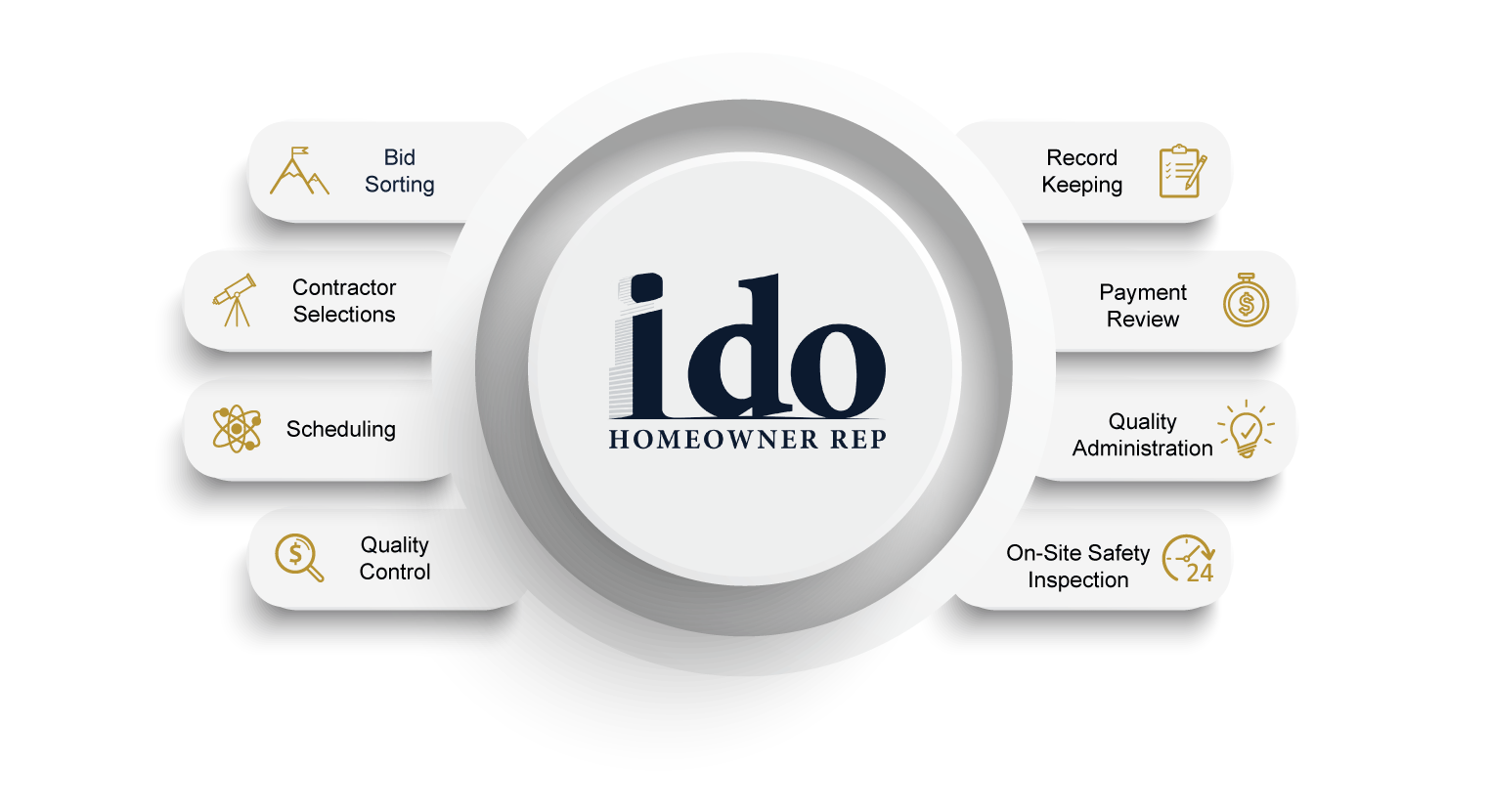 Elite Membership for Homeowners
ido Homeowner Network Benefits:
– No overcharges
– No unanswered calls
– No waiting for days
– Reliable, affordable, quality craftmanship
– Guidance on home repair or maintenance needs
– Quality control by our dedicated team of experts
– Complete project management and closeout
Sign up today and experience
the benefits of our exclusive network.
DISCLAIMER:
There will be a one-time $550 onboarding process fee. One year subscription commitment is required. Terms and Conditions will be presented during your scheduled onboarding. Subscription payment will be charged within 15 days after the onboarding process is complete. No obligation between sign-up and onboarding. Your home onboarding process is one of the most critical activities to understand our customers demand for the long-term success and ongoing engagement with ido Homeowner Rep.
Call us today, see how we can waive your fee!