Thank you for your interest in ido Homeowner Rep!
We will help you onboarding.
Once we confirm/process your order request, you will receive an email consisting a one-time-password.
You can download the IDo Owner Rep Mobile app from the given link in the email or from the website.
You can login to the IDo Owner Rep Mobile app with your registered email id and one-time-password.
(You can change this password later)
Follow the instructions to activate your Membership Subscription
Step 1: Login to the app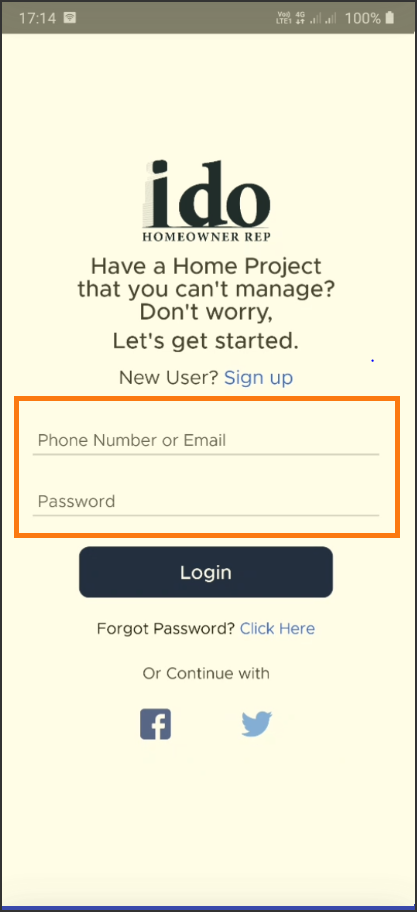 Step 2: Click on "Click to Subscribe" card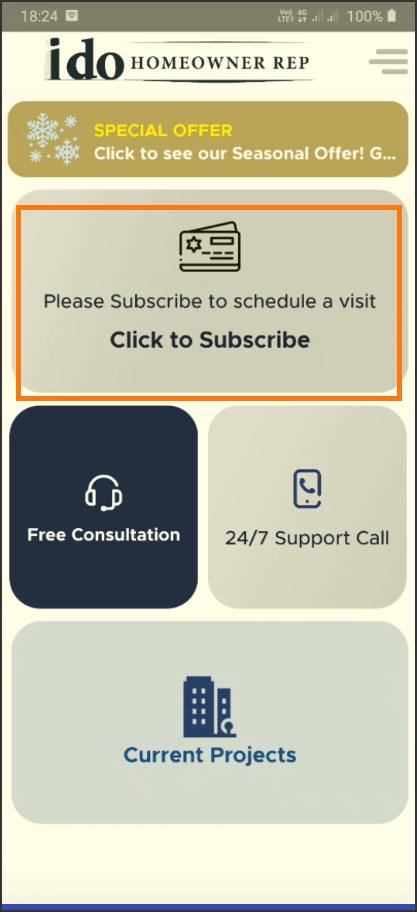 Step 3: Choose your plan and Click "Buy Now"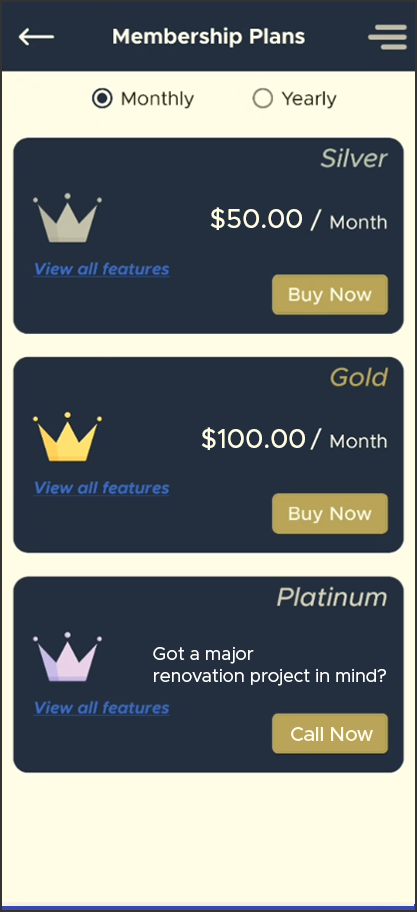 Step 4: Save your card details.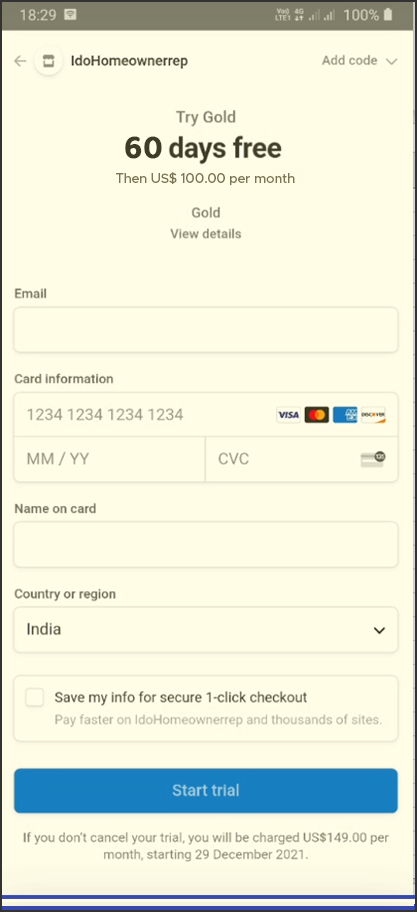 Step 5: Success Message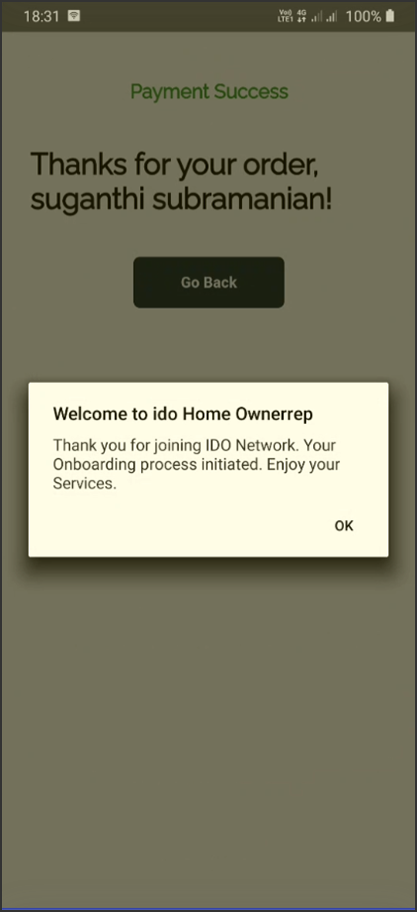 Step 6: Done!