Connecting PREMIER Customers to SUPERIOR Contractors
i do, so you don't have to!
An exclusive membership for professional contractors.
You're invited to join an Exclusive Network of Superior Contractors.
i do, so you don't have to!
After decades of working in the real estate & construction industries, we discovered a need for innovation. Our vision is to overwrite the old ways and be the industry leader in luxury home maintenance. We bring this vision to life by partnering with superior local contractors dedicated to working with premier homeowners and helping them to have an effortless home maintenance experience.
Innovation & Passion Driven
We take care of every aspect of the home maintenance process for contractors.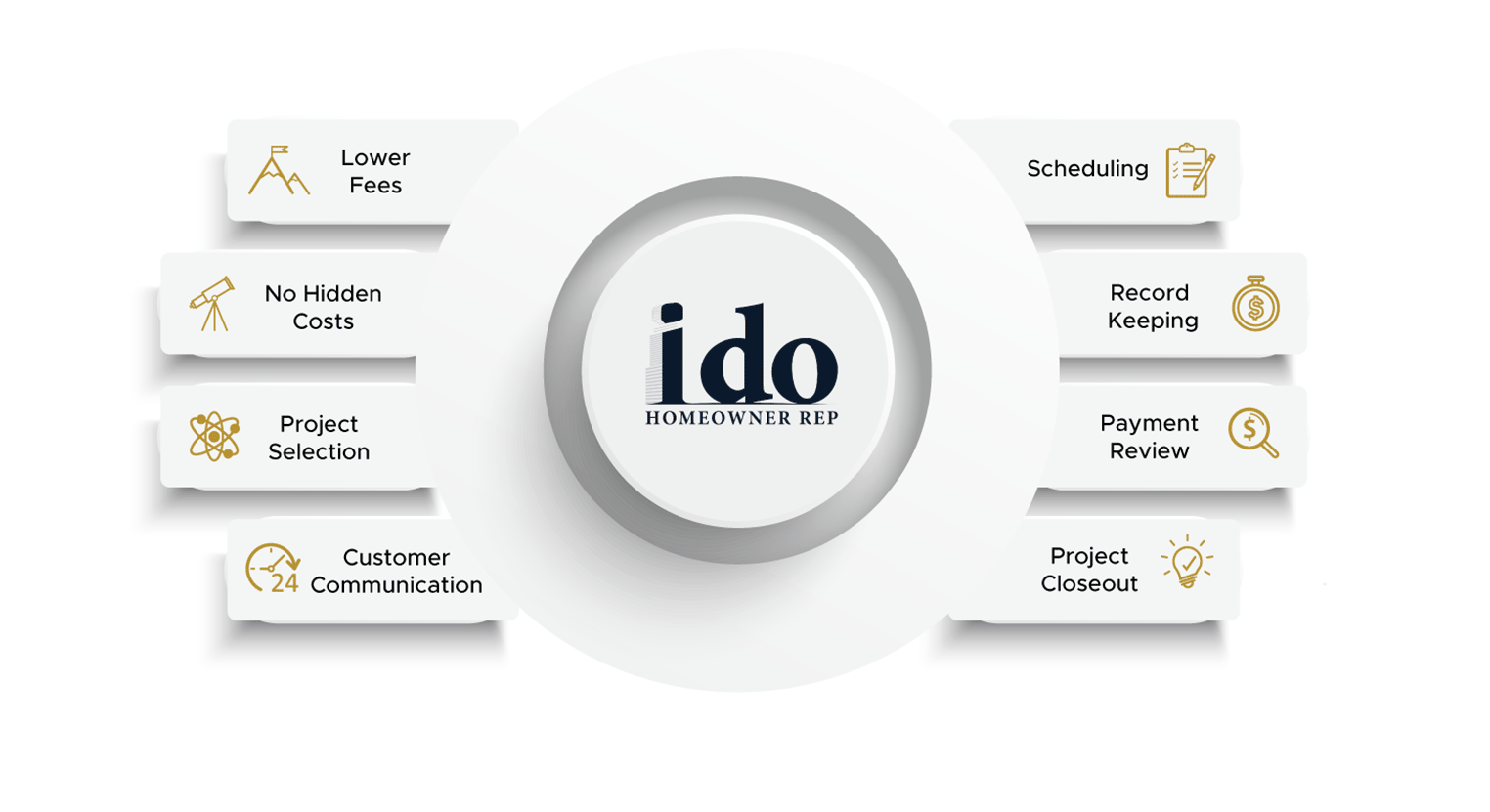 Elite Membership of Contractors
ido Contractor Network Benefits:
– Gain quality leads & customers effortlessly
– Access to an Exclusive Network of high-end customers
– Clear job descriptions when we send out RFP's
– Long-term partnership
– Guaranteed revenue growth
– No having to deal with upset or confusing customers
Sign up today and experience
the benefits of our exclusive network
DISCLAIMER:
One time onboarding fee $200.
One Subscription option (No contract and cancel anytime):
Minimum of $100 per month ($1,200 per year in fee)
$300 per month fee when they hit $5,000 per month in revenue ($3,600 per year in fee with $60,000 per year in revenue)
$500 per month when they hit $8,000 per month in revenue ($6,000 per year in fee with $96,000 per year in revenue)
Contact us this month to find out how we can waive the onboarding fee and your 1 year subscription.